Well it didn't take long for the nations leading anti-vaccination organisation to run into more trouble with the authorities. Now the Australian Vaccination Network is being investigated for consumer fraud as a result of their dodgy financial reports.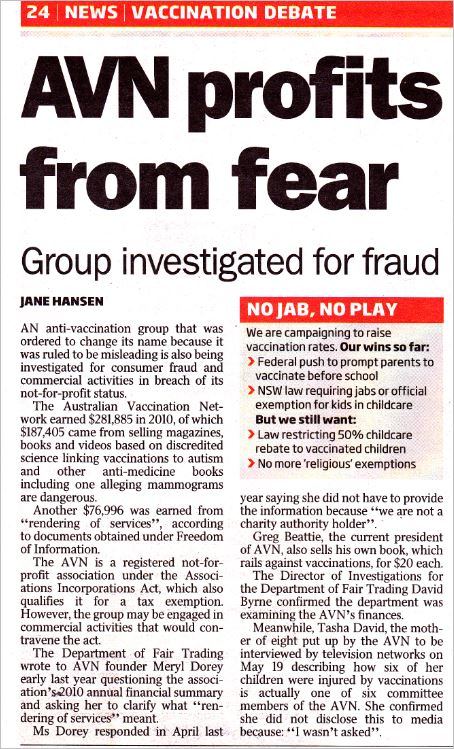 Jane Hansen, The Sunday Telegraph
I wrote the following letter to the AVN in January to ask about the questionable finances regarding the Magazine Subscriptions.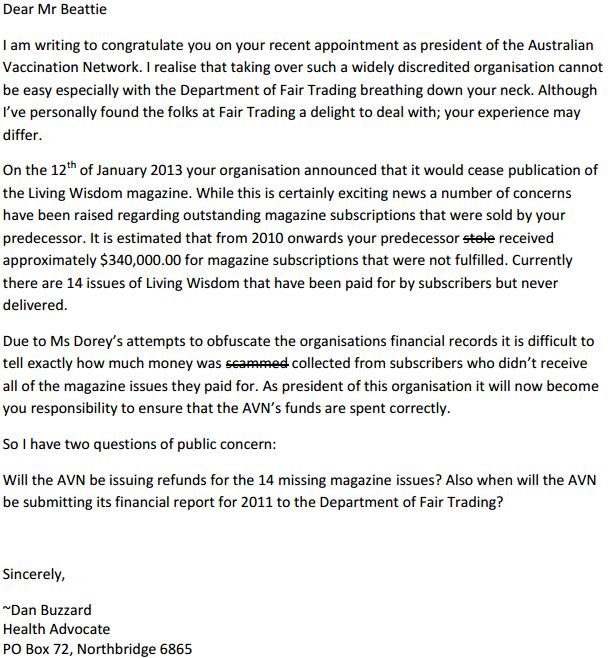 I never received any response from the AVN, but I do happen to know that past president Meryl Dorey was very unhappy about this letter. I expect she'll be even less happy now that Fair Trading is asking the same questions.
A detailed look at the AVN's magazine scam can be found at Diluted Thinking.
While Ken McLeod's document: Meryl Dorey's Trouble with Finance is an excellent introduction to the shifty financial reporting of the AVN.
I expect to see a lot more bad news for the AVN just around the corner. Stay Tuned….