Reasonable Hank brings word that Anti-vaxxer Chris Savage was captured by New Zealand Police and is now out on bail pending assault charges. Savage was charged by New Zealand police with assault after practising medicine without a license.
A man who claims he is a doctor has been charged with assault using a needle and is being sought by police after failing to appear in court.

Christoper William Savage, 53, has been charged by police in Hawke's Bay, New Zealand, after allegedly using a needle as a weapon between April 9 and 23, according to the New Zealand Herald.

Mr Savage is a former Queensland Police sergeant who claims he's a 'Jedi doctor' and has been offering medical services in New Zealand, despite not being registered with the New Zealand Medical Council – a requirement for practicing in the country. –Daily Mail, 11th May 2016
We didn't know what had happened to Chris Savage until Saturday, 4th of June when he made a plea to his fellow anti-vaxxers for money.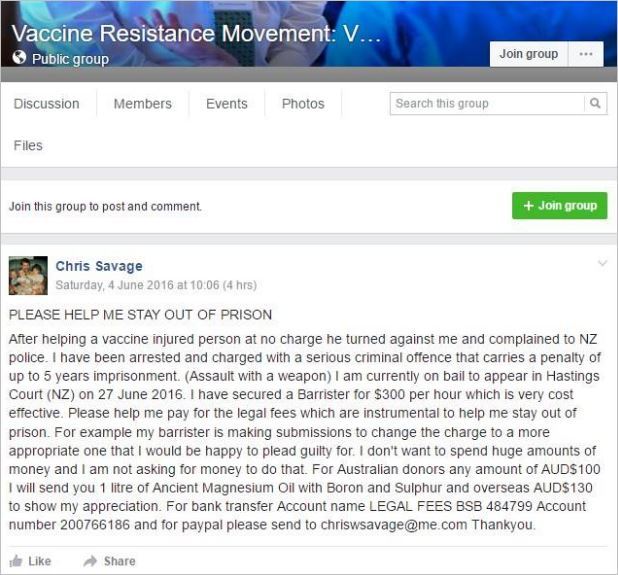 In case there was any doubt as to the validity of this. Savage has even made his bail application available for us to read. (Very considerate)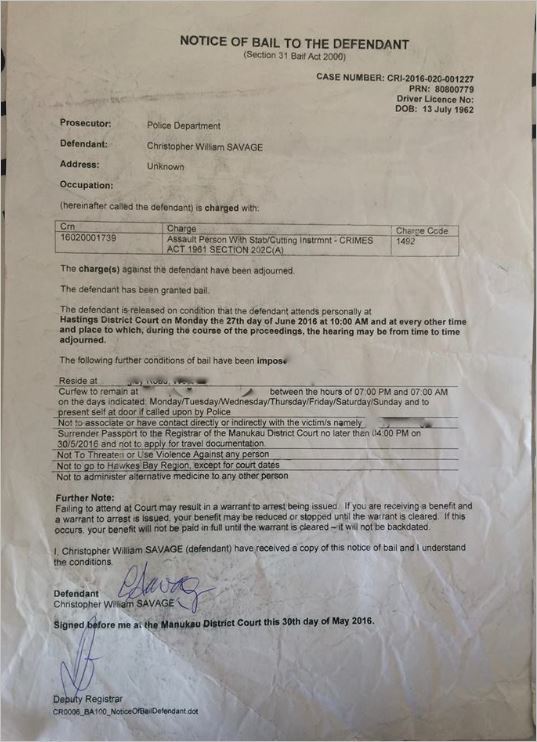 The bail conditions seem fairly standard and are what any reasonable person might expect. (Surrender Passport, Don't approach victim etc.) However the one that I find most interesting is the "Not to administer alternative medicine to any other person" especially as Savage is continuing to sell his concoctions to pay legal fees.
Savage is due to appear in court on the 27th of June. This should be an interesting case and hopefully it will act as a deterrent to people who practice medicine without a license. Until then nothing can be shared that isn't already public knowledge.