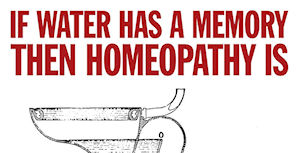 Well, the mass overdose went ahead as planned and nothing extraordinary happened. Over dosing on actual medicine would be dangerous so it's a good thing Homeopathy is bull shit or those of us who survived would have almost certainly been banned from the pub. Last I checked they don't like people holding mass suicides near their venues.
We overdosed outside the 24 hour pharmacy on Beaufort st, and apart from getting some funny looks from cars waiting at the lights nobody was bothered by the fact that a group of Skeptics was attempting suicide in broad daylight on the street corner.
I have no doubt that absurd accusations that this was all staged by a major pharmaceutical company will begin to emerge from the woo-woo crowd within the next few days. But what can we expect from people who fraudulently support remedies that we (Perth Skeptics) have demonstrated do not work. There are videos of the event which I will post when they become avalible.