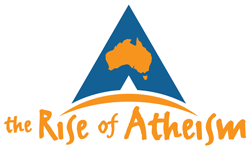 Where: Lygon Court Food Court off Drummond St, Carlton
Date: Thursday, March 11, 2010
Time: 8:30pm – onwards
Since many of us are arriving in Melbourne on thursday we have decided to hold a meetup before the convention. So far approximatly 60 Atheists are planning to meetup in Carlton for food and Drinks.
Hi All,

With 2010 having hit and The Rise of Atheism Convention fast approaching, it's high time for Atheists from across the country/world to get together for a few drinks to kick off the weekend.

"World-renowned philosopher A.C. Grayling will be in conversation with Russell Blackford on Thursday 11 March, 6.30pm, Cinema Nova. Free, but please book on (03) 9347 6633."

Following the launch, we will gather in the food court at the far end (Drummond Street) of Lygon Court, adjacent to the Borders Books coffee bar. Usually, there is plenty of room there, and it's not noisy. It is projected that this would be around 8:30 for those of you who are unable to attend the launch.

From here it's off into the night to decide where is looking good for a feed and drinks etc. If this is much earlier or later I will be contactable by phone please feel free to message me for this number if you plan to meet up at 8:30 or later.

Really looking forward to getting to meet a lot of people from all over the place and putting a few faces to names.

– Ben Turner
Special thanks to fellow atheist Ben Turner for arranging this meetup.