Ok so Psychics are known to make plenty of outrageous claims. But Perth based psychic and fraud Louise Barbara had this to say on Facebook.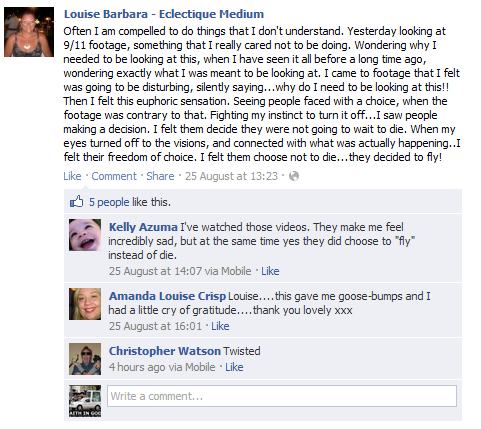 She is not only a moron and fraud (Psychic medium) but also an anti-vaxxer.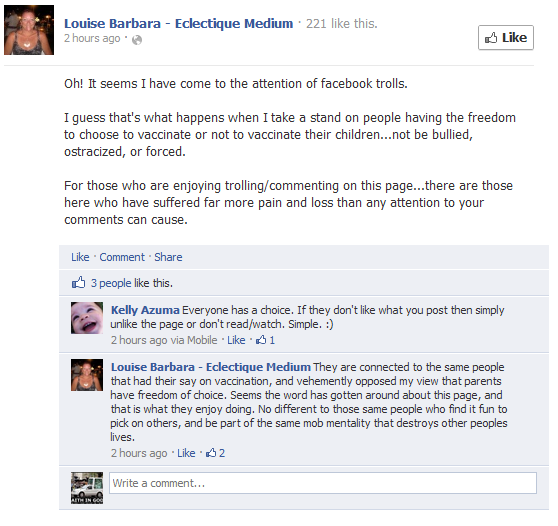 Fortunately her Facebook page now appears to be deleted. But I'm sure it won't be the last we see of her. Especially as she is based in my own city.