Yesterday the Australia Vaccination Network advertised on Facebook that it had located a doctor in Victoria who was willing to sign bogus medical exemption forms so that members can fraudulently claim Centrelink benefits.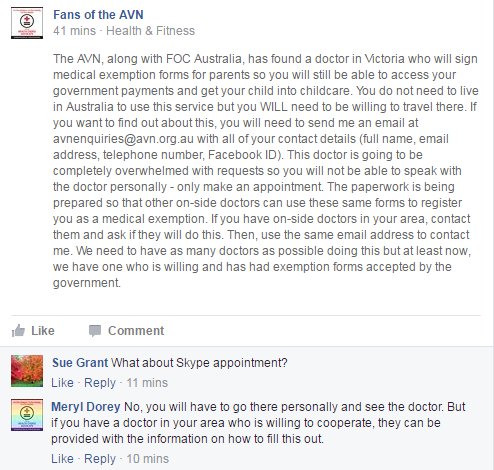 The post has since been removed from Facebook as the anti-vaxxers realise they will be subject to criminal investigation. When challenged on the "legitimacy" of the scam Meryl Dorey wrote a highly defensive response, this time signing her name to the post.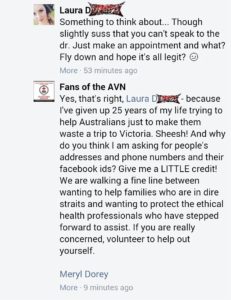 If you're going to publicise the scam might as well go all the way and attach your name to it just in case the authorities were confused about who to prosecute. This is the type of stupidity that can only come from desperation.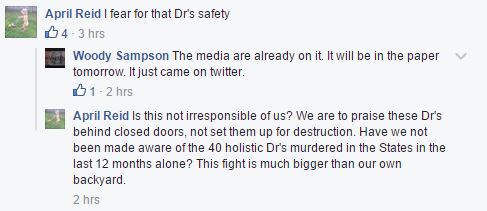 Yes April, advertising a public benefits rort on social media is irresponsible.